Luxembourg's first timber-frame office building
Wooden
Details
Location

Leudelange

Surface area

9.600 m2

Delivery

2022

Co-development with

BPI Real Estate
Constantly innovating to meet the challenges of our time
The boldness of wood
IKO, in collaboration with BPI Real Estate, is proud to have spearheaded Luxembourg's first timber-frame office building. Bâloise Vie International's iconic new home features a spectacular structure with an exposed wooden skeleton. Designed to foster the health and well-being of its occupants, Wooden is surrounded by nature. Its glass façade reveals strong, elegant V-shaped pillars.
As with all our projects, the exterior areas are especially designed to create a connection with the plant world. This is a crucial aspect that affects psychological well-being, among other things. For example, the ground floor opens onto a huge garden full of paths and areas ideal for relaxing. Wooden's three roofs are laid out as terraces full of plants. Developed in line with the WELL Building Standard®, Wooden is designed to promote the health, well-being and comfort of every occupant.
Sustainable 
A sustainably constructed office building in Leudelange
Wooden, as its name suggests, is designed with a supporting structure made entirely of wood. Its framework, columns and slabs are all natural.
This is a committed choice that factors in climate issues. Wood is the material par excellence for sustainable development. Its transformation into a building component requires little electricity and water. In addition, wood is an excellent carbon trap. During its life as a tree, it stores a large quantity of carbon dioxide through photosynthesis. The carbon will remain trapped as long as the building does not deteriorate.
BREEAM Excellent

With a score of over 70%, the Wooden building has an exemplary energy performance.
24 kg/CO2/m²

In a concern for our carbon footprint, Wooden is designed to have minimum impact. This carbon weighting is based on BREEAM LCA methodology.

PEFC wood

In PEFC-certified forests, when a tree is cut down, it is replaced with one or two other specimens. Thus, over the life of the building, the forest will recover what was taken from it during the project.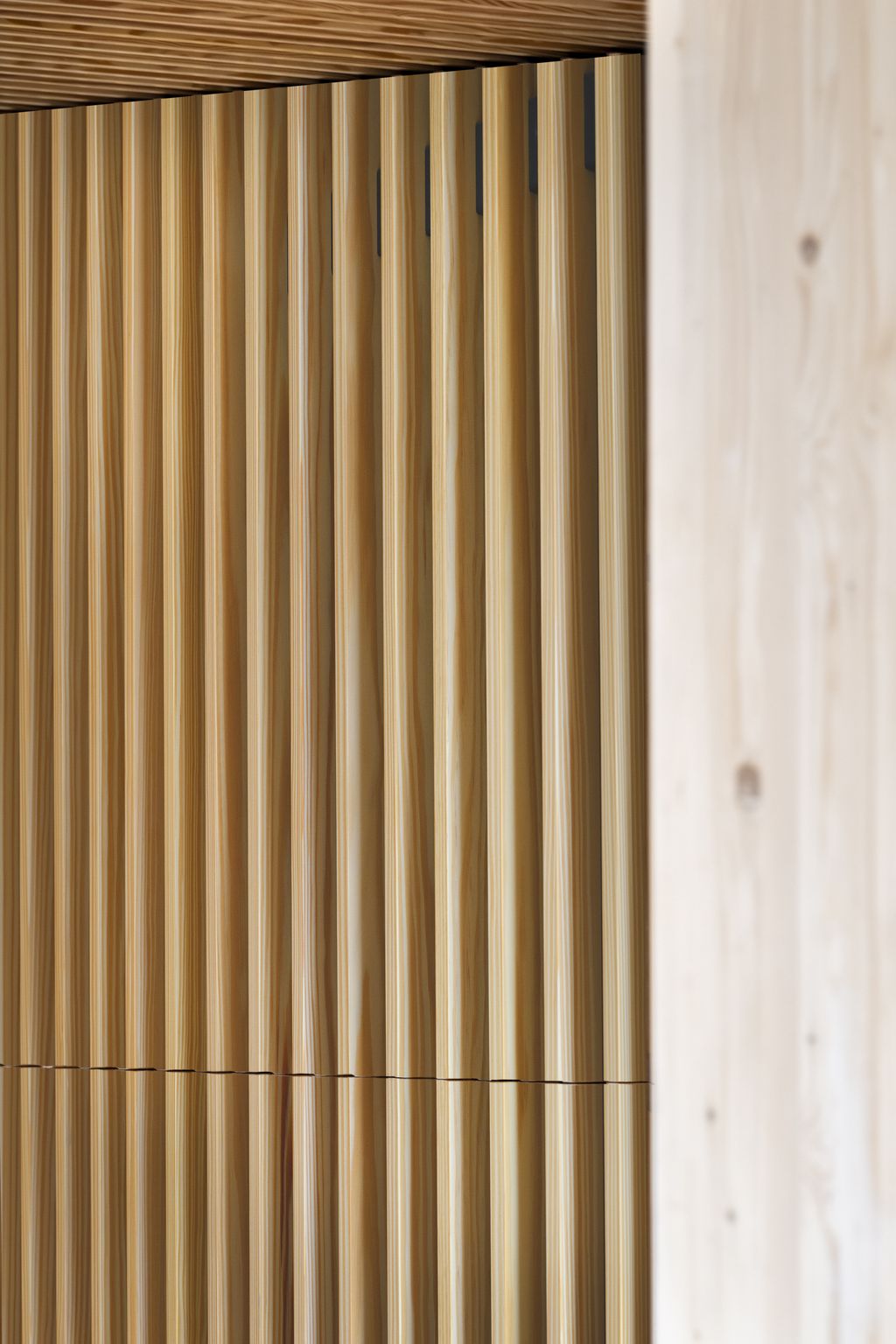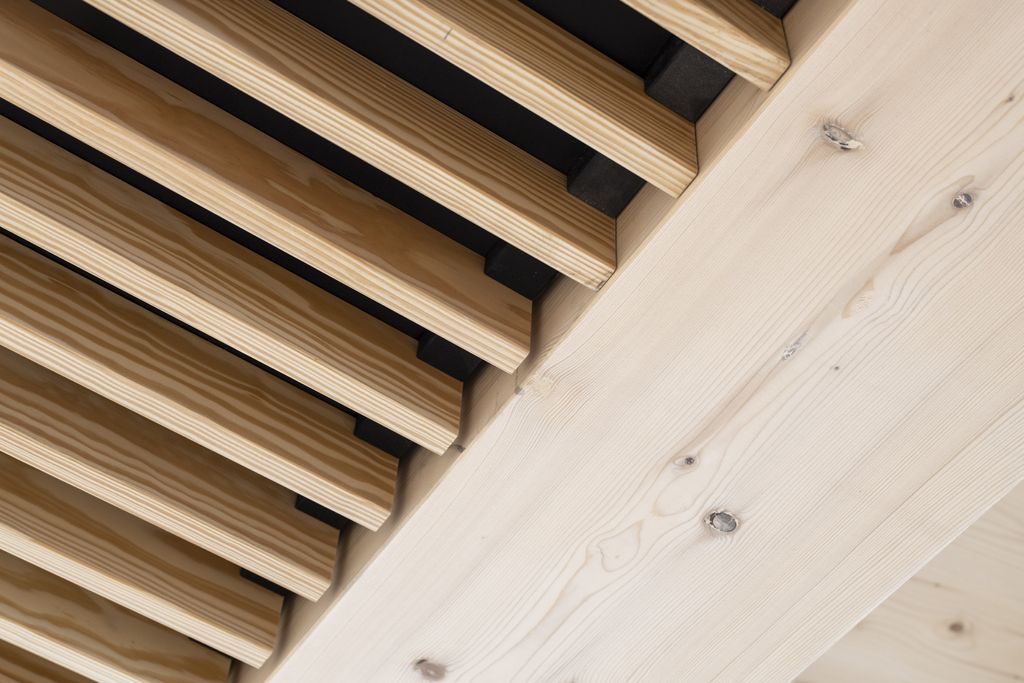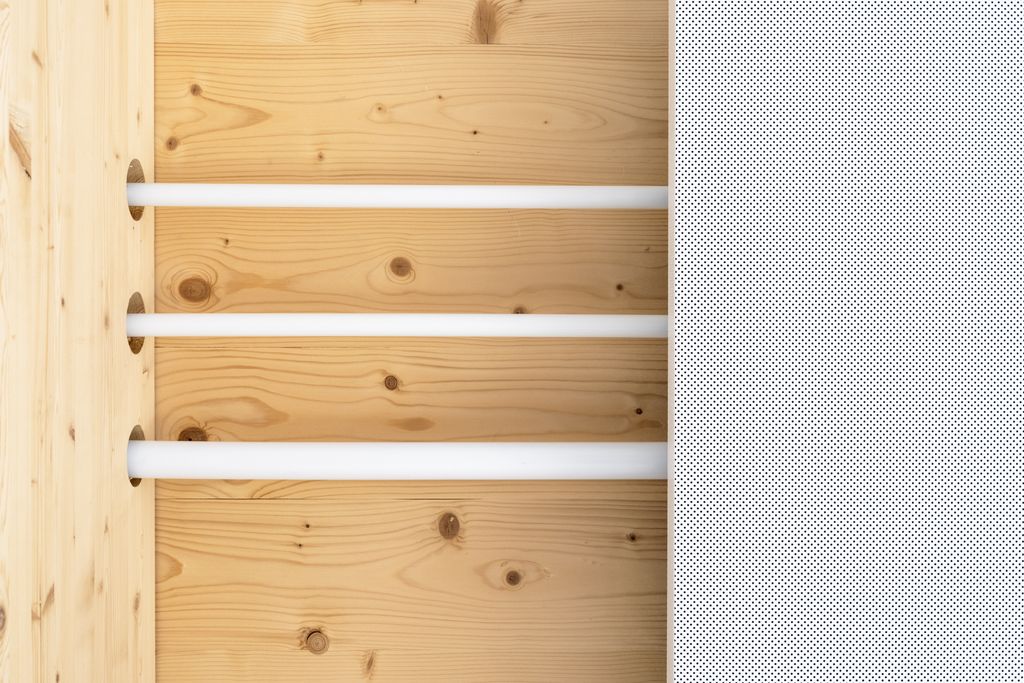 01.

Wood is an energy-efficient material. Its transformation requires little energy.

02.

Wood is lighter and thus limits the impact of transport during construction.

03.

Wood enables faster construction because it can be made into prefabricated structures.
Well-being 
Spaces dedicated to occupants' comfort
In line with the Well approach, Wooden is designed to be warm and welcoming.
The ground floor is a living space ideal for socialising. It provides co-working areas and a restaurant. The building keeps up with new working habits by offering a variety of spaces for different times of day, meeting the specific needs of each employee.
Certification
Our approach drives us to constantly do better. Certifications are also tools for continuous improvement.
WELL Building Standard®

Wooden was designed according to the WELL Building Standard®. This involves measuring, certifying and monitoring the performance of a built environment, whose characteristics influence the health, comfort, productivity and well-being of the building's occupants.

BREEAM®

BREEAM certification guarantees the building's environmental performance, and covers energy management criteria, the level of pollution in the building, water management and waste recovery, people management, access to sustainable transport and the occupants' health and well-being.
Back